Bring Customers Back Year After Year with a Birthday Club
Everyone loves to be celebrated on their special day. The PISTn birthday club feature, included with your PISTn website system, makes it easy to show your customers how much you value them. The best part is, while you are treating your customers to a small gift to celebrate them, your business is benefiting as well.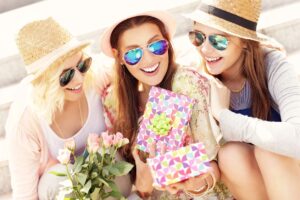 Birthday Clubs Are a Great Way to Capture Customer Data
It's customary to collect a few key pieces of information from your customers when signing them up for your birthday club. This includes their email address, their birthday, and possibly cell phone numbers for text messaging.
The email can be used for a list that you reach out to not just on their birthday, but also on holidays and other important days throughout the year.
This keeps your business top of mind, so they think of you first.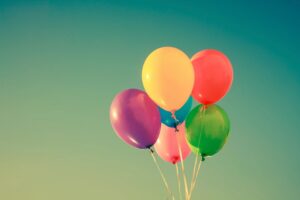 Birthday Gifts and Wishes Humanize Your Brand
Businesses are operated by people. While everybody knows this, it's not always something we think of when dealing with a brand. Birthday greetings and club offerings remind customers of your human side. This makes them feel more warmly towards you, which is key to winning their future business.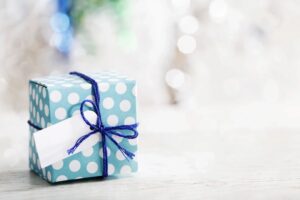 Gifts Encourage People to Buy
Consider the example of an Italian restaurant that offers a free tiramisu as a birthday treat. The customer will bring in their voucher and will almost always have a meal before that dessert.
Similarly, when people are given small gifts like a $10 Off an Oil Change, a water bottle, a cup koozie, or other treat, they feel a tug to give something in return. This is a psychological phenomenon known as reciprocity. It's a part of human nature that makes us want to give back when someone gives something to us. As a result, reaching out with promotions like birthday clubs means that you benefit each time you give.
Birthday clubs are a powerful way to build stronger relationships with your customers. Each year, those birthday greetings and gifts strengthen your place in the lives of the people who patronize your business. We make it easy to set up a birthday club and seamless to send out greetings and offerings year after year.
Get in touch for help setting up the Birthday Club feature for your business or to talk about any of your marketing conerns.
---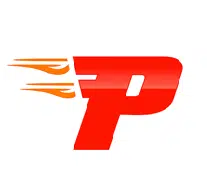 GET AHEAD OF YOUR COMPETITION AND START DRIVING SALES!
Digital marketing is always evolving. It's gotten to the point where it can quickly become a full-time job. This is problematic if you already have a business to run. That's why it's important to find the right partner to meet your needs - PISTn can help you to achieve the highest return on investment possible.
To receive more information on the full list of PISTN's Digital Marketing Services, contact Kevin at 800-742-4511 ext. 101 or [email protected].