Simply put, your charter website is your hub. It should be designed to throw bookings into high gear by featuring a photo gallery of your trips, positive reviews, and a simple online reservation booking tool. And by driving traffic through digital and traditional marketing, plus basic searches, this site will help rev up sales.
Millennials check their phones 150 times per day.
– Inc.
Here are some examples of our successful programs and customers: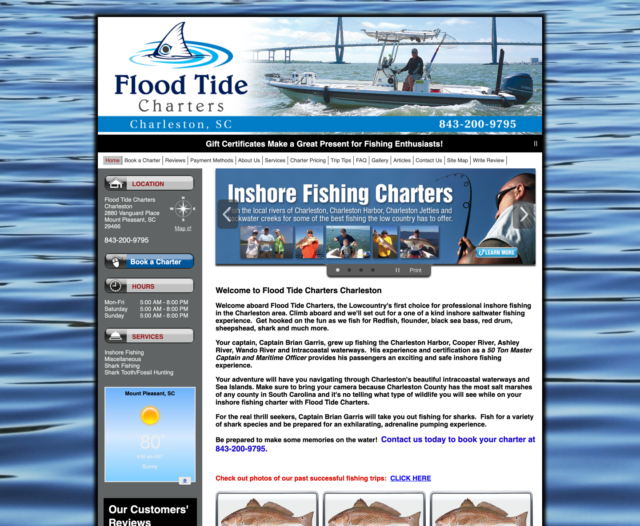 Flood Tide Charters
Fishing & Sailing Charters|1 Location

Flood Tide Charters came to PISTn when they were just starting their new business. We helped develop their digital marketing strategy from start to finish. Now we manage their website, search engine optimization, and Google Ads program while they keep busy on the water with a full schedule of bookings.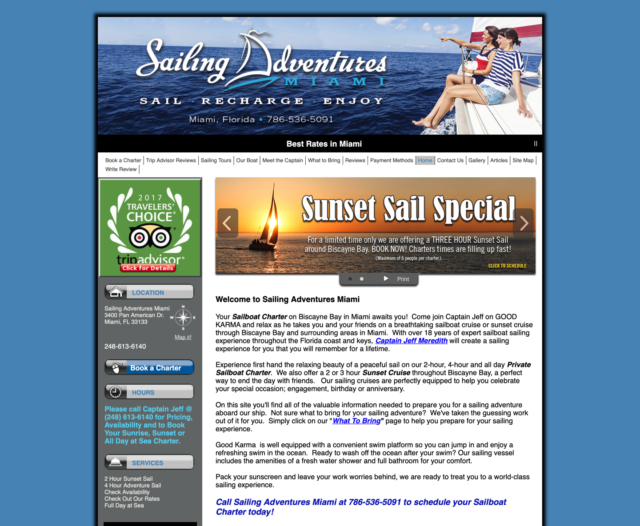 Sailing Adventures Miami
Fishing & Sailing Charters|1 Location

Leaving his regular job to start a sailing charter was a huge step for the owner of Sailing Adventures. One of his first steps was to contract PISTn to develop his website and manage his digital presence. Now he spends most of his days and evenings with a booked calendar of charters.