When it comes to locksmiths, customers want a business that's available and reliable—especially during after-hour emergencies. So not only do you have to keep your engine running in case someone calls, but you need an online presence filled with positive feedback and easy-to-find contact info. Let's get rolling.
63% of companies say generating traffic and leads is their top marketing challenge.
– State of Inbound
Here are some examples of our successful programs and customers: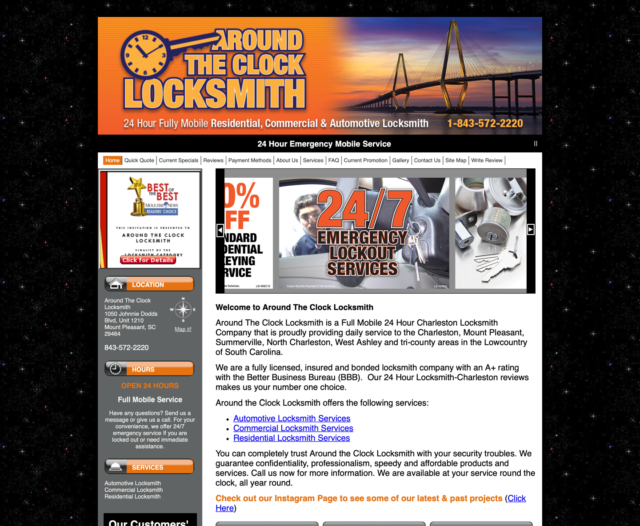 Around The Clock Locksmith
Locksmith|1 Location

Around the Clock Locksmith contacted PISTn after a disappointing experience with another company, where they received inferior results despite paying more than double. PISTn put an effective plan together and now manages their Website, Social Media, Google Ads, Reputation Management and Business Listings. They now show up on the first page in search results across all search engines. Visitors to their website have more than doubled and they report increased sales.