Getting the Most from Your PISTn Website System: Birthday Club & Register to Win Features

Are you getting the most out of your Pistn website system?
One of the most powerful tools included in your PISTn Website System is the monthly email marketing that automatically goes out to your customers.
There is just one catch – customer contact information must be collected for the database. But we've got you covered there, too.

The Pistn System helps you gather contact information from your customers through the Birthday Program and the Register to Win program. A special birthday offer and the chance to win a quarterly prize will incentive your customers to share their precious contact information.
Why is this important?
Your website automatically emails monthly coupons to your customer base reminding them about your shop and your services. The more customer emails you have, the more people you will reach each month.
How Can I Get More Customer Email Addresses?
There many ways to collect customer email addresses and phone numbers (for text message marketing) like putting a fishbowl on your counter or downloading the customer list from your POS. Below, we will explain how the Register to Win and Birthday Club feature of your website can help you collect more contact information.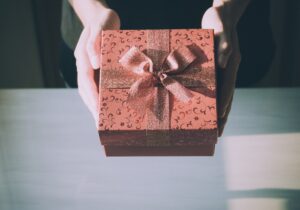 Birthday Club
Sometimes, customers can be reluctant to provide email addresses or phone numbers. The Birthday Club feature encourages your clients to provide their contact information in exchange for a special "Birthday Offer" each year and there are other benefits as well.
Sending your clients Birthday Offers reinforces a personal connection. Customers who receive the birthday offer will likely be happier and more likely to say good things about your business. Keep this in mind when you are selecting the offier. All year long, re-marketing via email or text helps keep you top of mind and increase customer loyalty.
Helpful Hint: Put signage in your shop to encourage people to sign up. You can put small poster with a QR Code that takes customer directly to the page where they can sign up.
Setting It Up
Make Sure Birthday Club Offer is selected. Most auto service shops use a free oil change for the birthday offer, but you can choose an offer that works best for your shop.
At checkout, ask customers if they are signed up.  If not, show them where to go (yourwebsite.com/register_to_win)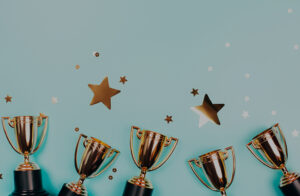 Register to Win
The Register to Win feature works on a similar premise collecting contact information from customers for the chance to win a prize. People like to win. The prospect of winning a prize will make customers more likely to want to share their contact details.
Once someone enters to win, they stay in the drawing until they unsubscribe. A single Winner is drawn quarterly.
Again, most auto service shops provide a Free Oil Change as the prize. Your shop will be giving away a max of 4 prizes per year; a cost-effective program for obtaining contact info and the opportunity to re-market back to all your customers monthly through email and/or text potentially for years.
Setting It Up
Login to the Content Manager or Contact our Office
Make Sure Quarterly Drawings are turned on
Make Sure Register to Win page is turned on
Make Sure Register to Win prizes are selected for each quarter
How Does It Work?
The system chooses a winner at random from the customers who have signed up via the "Register to Win" link. The winner receives an email automatically notifying them of the prize they have won and giving them instructions to contact the store to claim the prize. The shop is also notified of the winner's name and the prize they have won.
This only happens 4 times per year, so it is not a huge burden on the shop. Prizes can be anything you choose but should be desirable enough to convince customers to provide contact information. Many shops offer a Free Oil Change, other shops provide a Gas Card, Starbucks Card Amazon Gift Card, etc.
Inexpensive, easy way to reach your customers on a regular basis.
These two programs are just a couple of the ways your PISTn Website System is working for you. Get more emails and phone numbers to remarket back to your customers. Build your database. Unleash the power of customer data with your PISTn Website System.
For tips on capturing emails or if you have emails stored in your POS
that you need help downloading contact PISTn at 1-800-742-4511