Communicating with your customers builds lasting relationships and drives repeat business -- so text and email marketing can be a game-changer for a small business. Collecting email addresses and text messaging sign-ups is an essential step for local businesses looking to enhance their marketing efforts.
Our data, collected from working with hundreds of businesses across the country, shows a direct correlation between the percentage of customer email addresses collected in your database and increased revenues.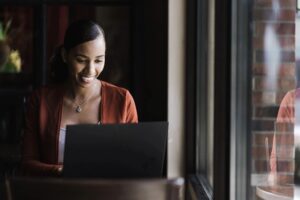 Shops that have 70% of their customer's email addresses in their database show significantly more revenue that shops who have only collected 20% of their customers' email addresses. The more email addresses collected, the more money they're making.
Customers aren't always excited to share their contact information. We can all understand their reluctance. But using the strategies outlined below, you can set your business apart and increase revenues.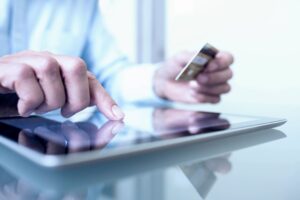 1. Incentivize Sign-Ups at Check Out:
Offering incentives is a tried-and-true method to encourage customers to share their email addresses willingly. Have a flyer or sign posted at checkout offering a discount or bonus. Make sure the sign has a QR Code linked to the email/text sign up page of your website. So, the customer can sign up immediately and receive the benefit immediately.
2. Use the Online Appointment Scheduler:
PISTn's online appointment platform is not only convenient for customers but also an excellent opportunity to collect email addresses. When customers book appointments through your PISTn website, they are automatically signed up to receive email updates.
3. Offer an Emailed Receipt:
An emailed receipt is desirable to customers who don't want to keep track so much paper. The reality is that most people don't rely on an old-fashioned filing cabinet for most of their expense tracking. So an emailed receipt makes it easy for them to save to an electronic file for easy future reference. They will often give an email address readily for the convenient option of an emailed receipt.
4. CRM/OEM Reminders:
Customer Relationship Management systems automatically send out Thank You messages, Oil Change Reminders, Declined Services Reminders and "We've Missed You" messages. This sophisticated communication system utilizes customer contact information to keep them coming back more frequently. But it only works if the customer has signed up.
With CRM, OEM sends maintenance reminders based on manufacturer recommended service schedules. Offer to sign up your clients when they are in for service. It helps them stay on top of vehicle maintenance and it helps keep you top of mind for those services.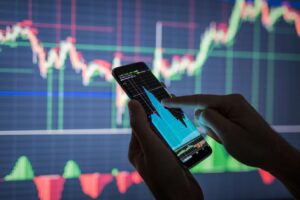 Establishing an effective communication channel with your customers is crucial for success. One powerful tool that businesses often underutilize is email marketing.
With a well-crafted email marketing strategy, auto repair businesses can foster lasting connections with customers, driving repeat business and establishing themselves as industry leaders.