In the automotive service sector, for example, it's not always easy to come up with a different kind of marketing idea that will bring new customers into your business and keep others loyal.
Fortunately, automotive businesses aren't the only type out there, and you can draw your inspiration from other businesses and industries. Many service-oriented businesses use effective marketing tactics that can help you, too. The concepts are the same—you just need to tweak them a little bit.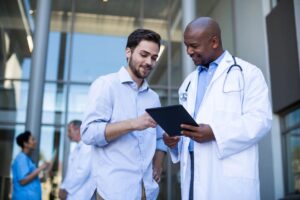 Here are some examples:
Exit Scheduling To Increase Repeat Business
Dentists and other health-related professionals may not look at this as marketing per se, but it's certainly a form of it. Exit scheduling is pre-scheduling the next appointment after service is delivered. Think: "We'll see you again in six months, Mr. Jones."
It is not exactly a new idea, but it's one that's not always fully implemented. You probably have a 50 percent chance that your customer will make that next appointment—or respond to a reminder notice. Even if they respond to your reminder or reschedule the appointment, it shows that you are still on their mind.
It might help if you assign a particular staff person to the customer—perhaps the one who took care of him or her, initially—and ask them to do the follow up solicitation. It will show the customer that you're thinking of them, and it will allow your staff to build up a relationship with your customers. Ultimately, everyone will be happy.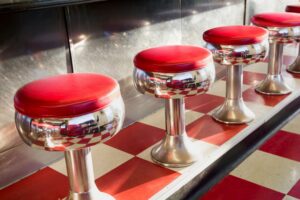 Encourage Check-ins to Spread the Word
 Most businesses use social media channels these days, but some features are not used as effectively as they could be.
The Restaurant Industrty benefits from Social apps  that allow users to "check in" to places they visit, share their location with friends, and receive personalized recommendations for where to go next. Business profiles typically include contact information, photos and a map.
Businesses can also add specials to reward loyal patrons or attract new ones. For example, many restaurants reward a "check-in" with a free drink or offer a discount after a certain number of check-ins. This will also increase engagement with your customers and potential customers alike—nothing gathers sympathy among friends like a trip to the auto shop and if you take care of the customer, a good review will help bring in new faces.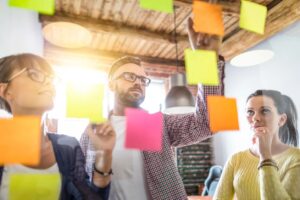 Inbound, or Pull Marketing for Brand Awareness
Used extensively in the retail industry, inbound marketing uses many different methods for pulling consumers to your site or shop. The tactics create brand awareness and attract new customers. They include: SEO rankings, blogging, social media, videos and content downloads which are designed to create and maintain a relationship with customers.
It's the maintaining that's the more important. A study from Northwestern University's Center for Retail Management indicates that only 12 to 15 percent of customers are loyal to a single retailer. That small group can generate as much as 70 percent of that company's sales.
The keys to a successful pull marketing campaign are things we've preached about before: creating content, optimizing it and promoting it. You want to attract and keep customers by offering useful information they're seeking when they need it.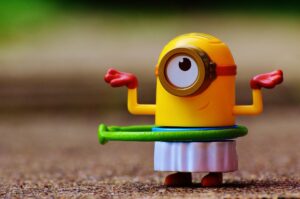 Tap Pop Culture to Get Creative
Pop culture provides one of the quickest and easiest ways to get creative with marketing.
For example, when was the last day you remember when you didn't see one of the characters—if you can call them characters—from the movie Minions?
The auto repair business is perfect for this. Just watch for recent trends in books, TV or film. You can promote a 'getting ready for the zombie apocalypse' special. It could include a complete tune up or 52-point inspection, along with tips on how to keep your mileage up.