Is Your Company Leveraging Tik Tok Social Media Marketing?
As social media marketing continues to evolve, businesses are looking for more ways to reach their target audience. Enter Tik Tok. Once considered an app for tweens and teens, Tik Tok is now the 6th most-used social network with 689 million users.
Businesses both large and small are using Tik Tok as an outlet for video marketing -- are you? If not, you should be. Here's how to get started.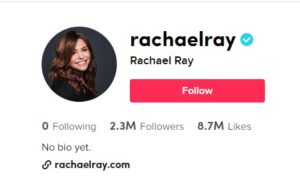 1. Create an Account with a Good Profile Picture
Your Tik Tok profile picture is one of the core elements that distinguish your account from everyone else's. Make sure it's memorable and does a good job representing your business and its core values. Use a logo if you're a larger, easily recognizable company. Alternatively, you can use a team photo to make your account more personal and less "corporate."
2. Browse Videos in Your Industry
Before you start creating videos, take a look at what people in your industry are already posting. What are your competitors doing? Are there certain types of videos that have more views than others or tend to do really well? Which hashtags are most highly searched in your niche? Getting an idea of what's already out there can help you create content unique enough to differentiate your brand.
Examples of Tik Tok Videos
• How-to or instructional videos for simple DIY tasks in your niche
• "Did you know" videos that offer a fact or tidbit of new information for your target audience
• Reaction videos to popular content other creators publish in your niche
• Trending videos, like "put a finger down" tests that are relevant to your industry
• Behind-the-scenes videos that give users a sneak peek at what goes on at your business day-to-day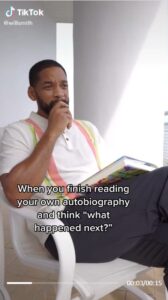 3. Learn How to Create a Tik Tok Video
Here are some simple steps to creating a Tik Tok video:
• Click the "+" button at the bottom of your screen when you open the Tik Tok app.
• Record your video directly in Tik Tok or upload video content from your library or camera reel.
• Add special effects, filters, music, etc.
• Click the check mark button when finished editing your video.
• Fill out the post page with a description of the video and relevant hashtags. This is also where you'll select if you will allow people to comment, duet, or stitch your video.
• Publish your content.
4. Is This Working?
Organic social media growth can be tricky to generate, especially if you have little to no experience creating effective social marketing campaigns. (This is true for all social media platforms, particularly Facebook where you almost have to pay to play in order to get any views.)
Tik Tok's algorithms are closely guarded and it's not entirely clear how videos are recommended to certain audiences via their For You pages. So create some content. Observe how it is received and make adjustments based on what seems to work with your audience.
Struggling to Keep Up With Your Company's Social Media Marketing? We Can Help
If you're having a hard time keeping up with your company's social media marketing because you're focused on serving customers, you're not alone. Many businesses like yours outsource digital marketing because it's just easier. Or, perhaps you're not getting the results you want from your marketing campaigns.
PISTn is your one-stop-shop for all things digital marketing. Contact us today for personalized service from web marketing experts with expertise in a wide variety of industries, including transportation, automotive, food service, hospitality, and more. Call now at 1-800-742-4511.