No matter where you are in the business world—just starting, just catching your stride or a long-time veteran—you won't get any further without loyal customers who trust you.
To build up that foundation of trust and to improve on it you need feedback from your customers, old and new. You need a viable Customer Relationship Management (CRM) strategy and a Reputation Management strategy—or a service that provides these for you. Customer Relationships and Reputation Management are two of the most basic and necessary components of your digital marketing plan.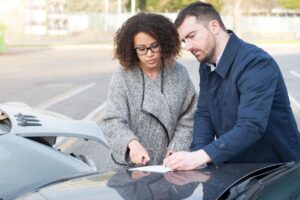 CRM Drives Sales and Growth
CRM, as you most likely know, is a term that refers to practices, strategies and—more increasingly—technologies that businesses use to manage and analyze customer interactions. The goal is to use that data to improve business relationships with customers, increase customer retention and drive sales growth. Here are a few ways you can improve your own CRM.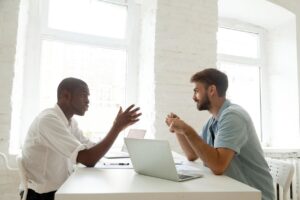 Customer Relationship Management

: Keep Track of Your Customers

CRM is keeping track of your ongoing customer relationships, no matter how frequent or infrequently your customers visit your shop or use your services. Following up on recent experiences with your business, by sending a thank you, a service reminder, or request a review, or even just send them a birthday greeting. When you automate with PISTn, CRM has one of the best ROIs of any digital marketing service available.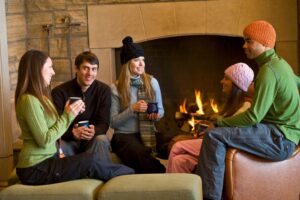 Foster Word of Mouth Advertising: Reputation Management
People primarily research businesses with their mobile devices or on their computers. In that way, we're more connected than ever, but don't overlook the strength of word of mouth advertising. In the online world, this means online reviews and recommendations, whether it's a review on Google, Yelp, TripAdvisor or the reviews on your own web site and social media channels.
Even negative reviews, handled correctly, can improve your relationships with existing customers and build up the trust levels to help you attract news ones. In fact, responding to negative feedback in a positive, quick and personal—as in, honest—way can turn an annoyed customer into loyal fans or pitch man. And reviews are an important factor in Search Engine Rankings.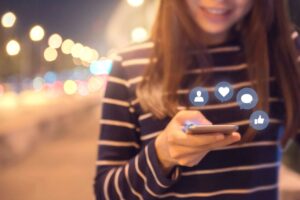 Professional CRM & Reputation Management Services Make It Easy
It sounds like common sense and it's probably something you do each and every day in your business or repair shop. It can be daunting, however, to do it on a large scale and that's where CRM services and Reputation Management services come in. At Pistn, our  systems handles all of the above for you—we organize, automate and synchronize responses to recent visits to your shops, requests for services and more.
Our system also tracks your customers' behavior and interaction with your business so you'll always know how effective your marketing strategy is.