Maximizing a small business advertising budget is always challenging task. With new platforms trending on a regular basis, should organizations stick with familiar sites such as Facebook or try exciting upstarts? That largely depends on whether Facebook ads are still relevant to small businesses.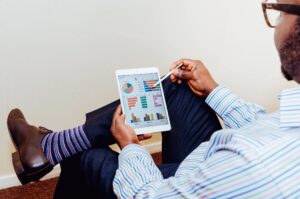 Are Facebook Ads Right for Your Business?
Studies show that potential customers spend an average of 2.5 hours daily — upwards of 36 days annually — on various social media outlets. But does that necessarily mean Facebook is relevant to your operation?
Some outfits leverage their professionally designed website to enroll customers in email blasts and text messages. At first blush, Facebook might not seem like a logical place to invest in paid advertising. But the flexibility of Facebook ads makes them at least a value-added prong to a thoughtful digital marketing approach.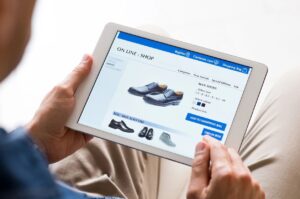 Benefits of Facebook Ads for Small Businesses
Facebook remains the most popular platform in the world, even as the quality of the content has seemed to decline over the past several years.
With 2.95 billion users, only YouTube (2.5 billion), WhatsApp (2 billion), and Instagram (2 billion) rival its reach. And about half of Facebook users check their profiles daily. Despite users' annoyance with the frequency of sponsored content and all of the "junk" that is posted, Facebook ad campaigns can still be relevant and effective for small businesses.
Business Pages: More than 80 million businesses have a Facebook page to complement their website and promote their brand. Customers who like the page typically receive notifications that draw their attention to the business.
Non-Organic Views: The days of so-called "organic" Facebook marketing are well behind us. Organizations are now vying for likes and click-throughs. Facebook allows small businesses to set up events, sales, and brand awareness pages that drive traffic.
Local Supremacy: The development of Facebook Marketplace and other sub-sections has created a rich landscape for local shoppers. Although Marketplace listings are usually free, "sponsored" content helps reach new customers in your immediate area.
It's Working: More than 90 percent of B2B marketers use Facebook ads as part of their campaigns. And, 44 percent of users confess that Facebook influences their spending decisions. Not only are Facebook ads relevant for small businesses, they work.
Some industries are more suited to Facebook Ads than others. A successful marketing campaign calls for professional customization and a strategy that helps organizations reach their target audience. At PISTn, our digital marketing team works diligently with small businesses to maximize social media campaigns and grow your brand. Contact us today and let's get the process started.
---
INTERESTED IN TEXT MESSAGING SERVICES FOR YOUR BUSINESS?
WE CAN HELP.
We work with many small  business owners who don't have the manpower, time, or resources to actively monitor their brands online. So, if you're having a hard time keeping up with your company's digital marketing because you're focused on serving customers contact us for help. Many businesses like yours outsource digital marketing because it is  efficient and effective.
PISTn is your one-stop-shop for all things digital marketing. Contact us today for personalized service from web marketing experts with expertise in a wide variety of industries, including transportation, automotive, food service, hospitality, and more. Call now at 1-800-742-4511 ext. 101.
Website
Text Messaging
Email Marketing
CRM
Reputation Management
Review Response
Business Listing Management
Google Ads
Automotive Repair Shop Specific Marketing