Text Message Marketing
Short message service (SMS) or text message marketing has advantages over other types of direct marketing. It's fast, it's cheap and it's effective. It also encourages interaction between your brand and your consumers and, for that reason alone, it's increasing in popularity.
In the US, over 77% of the entire population owns a smartphone. There are about 5 billion people worldwide that regularly use smart phones. They don't just use them to make calls, surf the web or listen to music--they use them to interact with their environment and that's where your business can benefit.
97% of text messages are read within 15 minutes of delivery.
Thirty-nine percent of businesses use SMS/MMS for marketing purposes, making it one of the most popular forms of direct marketing. You should be one of them, and here are a few things to consider.
Encourage customers to interact with your business.
One of the biggest advantages of text marketing is its immediacy. Customers can take advantage of it wherever they are; You can ask them to send a text to a number while they're in your store, and capture their number for subsequent marketing efforts.
Combine it with your other advertising efforts.
If you advertise via direct mail or on the radio, add an SMS shared shortcode and keyword offering special offers or discounts. They key is to offer extra incentives.
Provide in-store incentives.
Add an offer next to a display of new tires, for example, asking customers to text "wheels" to your number in order to receive a special discount or a free tire rotation down the line.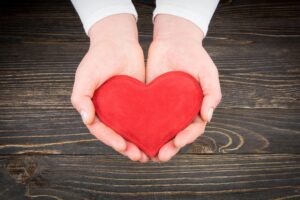 Give things away.
"This always works, no matter what medium. People love the opportunity to get something for free, and chances are they'll exchange personal information to get it.
Tell them why.
You'll greatly increase your chance of customers opting in for the service if you tell them, up front, what they'll get. Offer a special discount, a free gift or some other kind of special--and follow up with it.
Don't abuse it.
Nobody likes spam, so keep your text marketing messages to a minimum. The ability to send an SMS to customers is a privilege, not a right. If you bother them too often, or send pointless messages you will lose that privilege.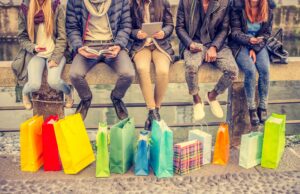 ---
INTERESTED IN TEXT MESSAGING SERVICES FOR YOUR BUSINESS?
WE CAN HELP.
We work with many small  business owners who don't have the manpower, time, or resources to actively monitor their brands online. So, if you're having a hard time keeping up with your company's digital marketing because you're focused on serving customers contact us for help. Many businesses like yours outsource digital marketing because it is  efficient and effective.
PISTn is your one-stop-shop for all things digital marketing. Contact us today for personalized service from web marketing experts with expertise in a wide variety of industries, including transportation, automotive, food service, hospitality, and more. Call now at 1-800-742-4511 ext. 101.
Website
Text Messaging
Email Marketing
CRM
Reputation Management
Review Response
Business Listing Management
Google Ads
Automotive Repair Shop Specific Marketing