WHAT IS BUSINESS LISTING MANAGEMENT?
Business Listing Management means taking control of the facts about your business across 150+ digital services globally.  Properly done, Business Listing Managment ensures consumers find accurate information about your business — no matter where they search.
So, your business appears to customers in your neighborhood that are looking for your services.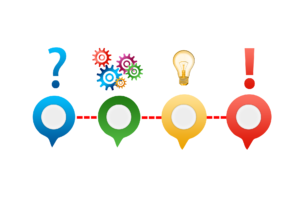 WHY DOES BUSINESS LISTING MANAGEMENT MATTER?
Your customers and potential customers are using local business directories to research business providers; over 70% of internet searches are done for business products and services.
It doesn't matter which map, app, voice assistant, search engine, GPS system, or social network consumers use to find  your business. It matters that they discover accurate, complete, and compelling information at every turn.
If your business listing is not correct and accurate, your listing might not show up in search results, which may cause you to miss out on prospective customers or sales.
HOW DOES YOUR BUSINESS STACK UP?
Not sure how your Business Listings stack up. Start with a quick one-minute checkup. Test your business here: Business Listing Management Tester
HOW DO YOU KEEP UP WITH IT ALL?
Making sure your basic information is the same across all your sites, including your name, address, phone number and other contact info, as well as your hours of operation, doesn't just help more people find you it also helps improve your search engine optimization (SEO) results as well. But it can be a time-consuming and overwhelming job to keep up with all of the online directories one-by-one.
A more effective and efficient approach is to work with a company, like PISTn that offers Business Listing Management services using proprietary technology that can update and lockdown your listings with no work on your part.
If you'd like help with managing your Business Listings, PISTn has the tools to make it easy.
---

WHY USE PISTN BUSINESS LISTING MANAGEMENT?
PISTn will help create and manage your listing to help your listing appear in search results.
FEATURES OF OUR PROGRAM:
Direct integration with all business listing companies
PISTn will create and manage your correct business listing with current photos and relevant business information ensuring that your customers can reach you.
Our direct integrations enable you to manage all of the facts about your brand from one central source of truth.
The minute we go live with your listings we lock them so no other data source can alter your information.
Our Dual-Sync ensures that any update you or PISTn makes automatically populates to your listings across the web.
Changes to your brand facts, from holiday hours to featured promotions, can be scheduled to post on the dates you desire.
Duplicate listings can harm your SEO. Our patented Duplicate Suppression process finds and suppresses them
Our program enables you to view suggested edits made by consumers and post directly to your dashboard. Allowing you to choose whether to publish these edits