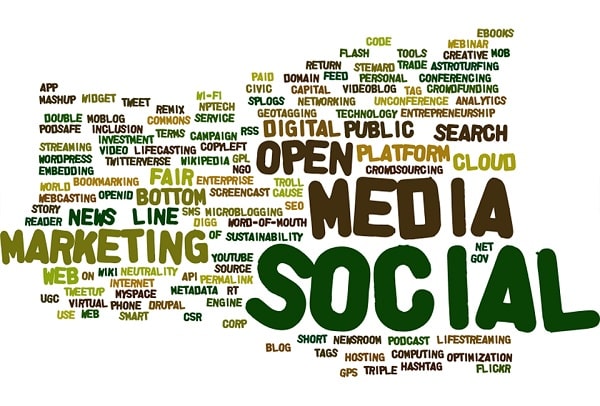 It's hard to believe another year is coming to its end.
As we look back on this past year, it's fun to look ahead and try to predict some social trends we expect to see in the coming here. Here are four:
Influencer marketing is here to stay. Perhaps the 'pay to play' philosophy social media platforms like Facebook have adopted over the years is coming back to haunt them. Ads are so prevalent everywhere and now that they are even more pervasive in most users' social media feeds, we tend to scroll on by.
That's why a majority of marketers will attempt to reach influencers, instead. Consumers are seeking reviews from people they trust—or recognize—more than ever before. In this, as everything else, think locally. You probably don't have the budget to go after the "named" influencers, so there will be an increase in the benefit of micro-influencers in the new year.
Social media shopping will grow. Social media shopping really launched in cyber space this year and it'll only pick up speed. Your social media platform can be a one-stop shop for customers looking to find you, interact, and purchase good or schedule service. A few quick clicks can cut your sales funnel in half. Larger brands have already made good use of this; it should spread to smaller businesses next year.
The year of the storyteller will continue. Facebook stories changed the way we talk about ourselves and our businesses. There's a huge range of opportunities in the Stories format. Their brevity, and the short period of time they're available, provide unique opportunities for fresh content, holding flash sales, and more. If they're effective, they'll also bring people back to your site more frequently.
Chatbots, love 'em or hate 'em, are here to stay. Face it, these things are scary good. Some of them interact with people more efficiently and courteously than actual people. Gone are the days (or nearly so) of prewritten answers that originate from keywords in your questions. Algorithms allow them to better understand questions and create better responses. Skynet, thy father was a chatbot all this time…
True, these bots can't answer every question, and they are not quite like talking to an actual human, but they can help your staff by handling common questions and procedures, allowing your people to be…people. That cost-savings alone will ensure more businesses will use them next year.
Those are a few trends we see in 2020. What do you think? Let us know in the comments!